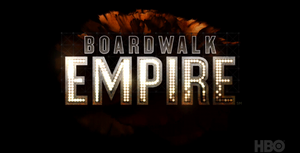 Welcome to New Wiki Name
Boardwalk Empire is an HBO network television series. Set in Atlantic City, New Jersey, during the Prohibition era, the show is adapted from Nelson Johnson's book, Boardwalk Empire: The Birth, High Times, and Corruption of Atlantic City by Emmy award-winning screenwriter and producer Terence Winter of The Sopranos.
The pilot episode was directed by Martin Scorsese and he is to continue to be creatively involved in the ongoing production. On September 1, 2009, HBO picked up the series for an additional 11 episodes, making the first season 12 episodes long, including the pilot. HBO has stated that the series will debut in the fall of 2010.
Replace this with the name of your topic
Write an introduction to your topic here, to explain to your readers what your topic is all about!
Latest activity
Community content is available under
CC-BY-SA
unless otherwise noted.